Furnace Check & Service $89.95 plus tax
The lowest recorded temperature for Regina is -48 degrees Celsius.
This was recorded on February 16, 1936. Cold enough for you? Modern heating systems allow people to live in places like Regina SK or Yellowknife NWT. Heating is right in our business name. Aquarius Plumbing & Heating is the only name you need to know in Regina SK and area. We serve the heating needs of residential and commercial customers alike. We perform repairs, maintenance, upgrades, and replacements. New development installations are always welcome. We offer 24/7 emergency service with no overtime fees. High-Efficiency heating experts.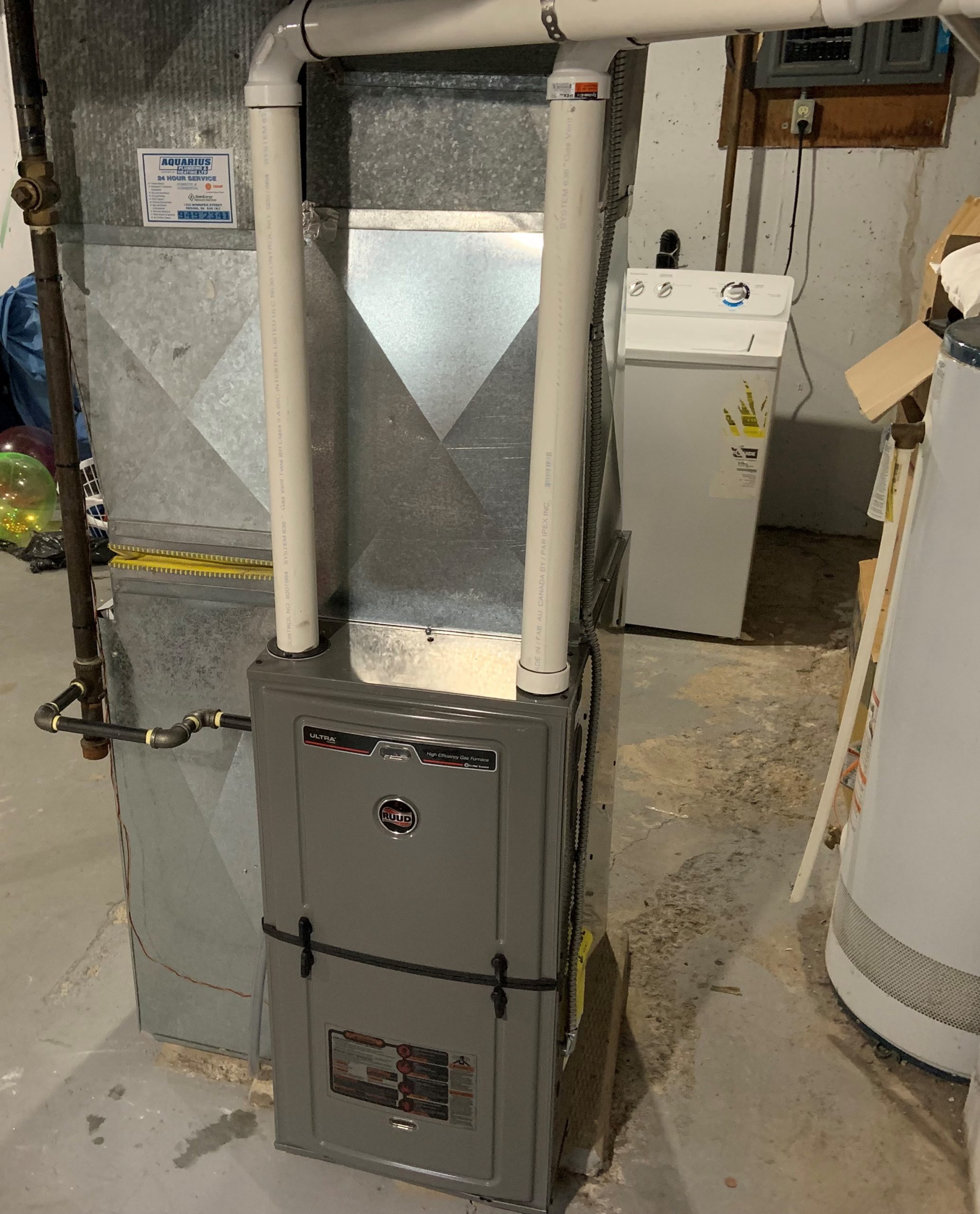 Residential
Aquarius Plumbing & Heating Ltd. provides minor and major furnace repairs to all furnace brands. If your furnace is blowing cold air, you might need a simple furnace filter replacement. More complex repairs might be required. A new thermocouple or heat exchanger. If you notice a strong odour. This might be caused by a worn transformer or blower motor. Our experienced technicians will come out. They will inspect your furnace and find the solution to your problem. We also specialize in shop and garage heating systems.
If your furnace needs replacement, Aquarius Plumbing & Heating Ltd. will take care of that for you. We can recommend the proper size and features for your home or business with your budget and needs in mind. We offer financing options to help you make it easier. Senior discounts are always available. We offer 24/7 emergency service with no overtime fees.
Commercial
Aquarius Plumbing & Heating is the go-to vendor for commercial heating projects in Regina. We work on all types of commercial heating systems. Gas furnaces, boilers, shop heaters, unit heaters, radiant, and rooftop units. Our technicians perform scheduled maintenance, 24/7 repairs, upgrades, and new installations. We can also do system safety inspections and energy efficiency audits. Please call us if you have any questions about your commercial HVAC system. Our staff can meet with you. We can develop a comprehensive plan for your commercial heating requirements. 24/7-365 emergency service is always available. Planned maintenance and finance options are available to suit your schedule and budget.